Ricky Stenhouse Jr. – Darlington Advance
Ricky Stenhouse Jr.
Darlington Advance
Team: No. 17 Fastenal Ford Fusion
Crew Chief: Nick Sandler
PR Contact: Andrea Perry, aperry@roushfenway.com
Twitter: @Stenhouse17Team, @stenhousejr, and @roushfenway
---
Stenhouse at Darlington Raceway
Stenhouse Jr. has three NASCAR Sprint Cup Series (NSCS) starts at Darlington Raceway with an average starting position of 16.7 and average finishing position of 25.3.
As part of Darlington's Tradition Continues events this weekend, Stenhouse's No. 17 Fastenal Ford will carry a special tribute paint scheme to honor Darrell Waltrip.
This orange and white retro scheme will carry the colors the NASCAR Hall of Famer drove to his first NSCS win in 1975 at Nashville Speedway. Darlington is also the track where Waltrip got his last NSCS win. 
Last time at Darlington
Ricky Stenhouse Jr. was running in the top 20 when his No. 17 Ford got loose under the No. 15 machine causing the No. 17 machine to spin sending it to the garage for repair.  The crew worked feverishly to repair his machine to maximize points but Stenhouse Jr. settled with a 38th-place finish at Darlington Raceway.
On the Car
Fastenal is currently in its fifth season as a primary partner in the NSCS for Roush Fenway. They spent three years on the No. 99 before jumping over to the No. 17 entry, and were the primary partner on the No. 60 XFINITY team that captured the owner's championship in 2011.
Stenhouse Jr. on racing at Darlington: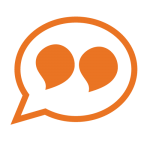 "I'm definitely looking forward to Darlington this weekend and seeing all the throwback paint schemes under the lights. It is a huge honor to be able to run the 1975 throwback paint scheme of Darrell's at Darlington. Darrell's first win was with this scheme and his last win was at Darlington so it seems fitting that we get this Fastenal Ford into victory lane on Sunday night to get my first win and have Darrell there to celebrate with us."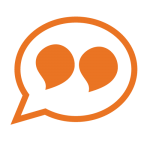 Nick Sandler on racing at Darlington:

"I'm looking forward to Darlington this weekend. Darlington is definitely a driver's track which suits Ricky's driving style. Our short track program has been strong this year. We're running a Darrell Waltrip tribute scheme that looks awesome. Darrell will be at the track on Sunday so hopefully we can have a solid run for him."
Andrea Perry
Communications Manager
Roush Fenway Racing
aperry@roushfenway.com
---
---
Follow Infield Jen on Social Media!
Tags BlogBojanglesBojangles' Southern 500Canadian Tire Motorsport ParkChevroletChevrolet CamaroChevrolet Silverado 250ChevyDarlington RacewayDarrell WaltripFacebookFan-Sponsorship ProgramFordFord FusionGoogleHighland Wealth Advisors LLC.Infield JenInstagramMRNNASCARNASCAR Camping World Truck SeriesNASCAR Hall of FameNASCAR Sprint Cup SeriesNASCAR Xfinity SeriesNBCSNNick SandlerNo. 17 Fastenal Ford FusionPRNRace City SteelRace Fans RockRaceGear.comRicky Stenhouse JrSiriusXM NASCAR RadioSouthern 500The Lady In BlackToyotaTOyota CamryTradition ContinuesTumblrTwitterUSAVictory Lane
You may also like...