RACE FAN DREAMIN' – The only place Fans can share their CRAZY Racing dreams!
RACE FAN

 

DREAMIN'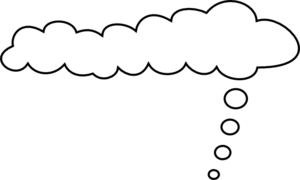 The only place Fans can share their CRAZY RACING dreams! 
---
Charles Dahlin –
  Well the dream was kinda weird….k….So I'm at work and my wife called and said she had a surprise for me when I got home….I got off work and hurried home to find Danica Patrick sitting in my living room…signing all my die-cast cars I have…then she stayed and ate dinner with us….the next day she took us to Talladega for a race and a ride with her around the track….we got to sit on her motorcoach during the race…..
---
Roger Cain –  
You posted on Twitter about dreams
about favorite drivers. I've had many about Davey, Bobby Allison as well as Neil Bonnett. I've raced short tracks in Alabama and around the south for many years. I've dreamed about racing against them. One time even dreamed I was driving for Neil Bonnett racing out of his shop. They were all three my Hero's growing up so that's probably why I dream so much about them. The best dream I guess was I was driving for Neil in an older Allison built car and won at Talladega in an ARCA race.
---
Tim Kaufman –
Neither Danica nor Kurt Busch are my favorite driver, but I had a crazy dream about them the other night. Instead of being at a Cup track, say Martinsville, Darlington, or Sonoma, this dream took place at some sort of in-the-woods, off-road rally course, like the kind in Richard Burns Rally. And instead of it involving Sprint Cup cars, it was these street semi's with full sleeper cabs, similar to the American Truck Racing Association/Great American Truck Racing-style trucks, like the one's in the opening of "Smokey and the Bandit II," but adorned with a paint scheme similar to the respective Cup cars. Danica and Kurt were really battling hard, with Kurt trying to find a lane to pass Danica, and Danica making her truck as wide as Kim Kardashian's rear bumper with Juan Pablo Montoya behind the wheel. Finally, Kurt has a nose on her when Danica looses traction and uses Kurt's truck as a straightening rod, sending him off course and into the tree-filled forest. As he came to an abrupt stop with a tree, the crowd and I were both holding our breath awaiting any sign of movement from Kurt, knowing how dangerous any contact with a telephone pole or tree could be. Then… I woke up! What a way to start the day, huh?
---
Joseph Bouck – 
The dream was pretty cool Richard Petty and I was on pit lane just talking about back in the day…. Nascar used to run on a track in upstate ny called 'Fonda' which my father races there at the same time he always told me about racing there when nascar did… So Richard and I was on pit lane talking about that era and time and he ended up wanting to meet my father he came to there house and all it was just so real! I'm pretty sure we were at either Bristol or Martinsville it was a very small track. 
---
Jared Monahan's Dream –
 I once dreamt that I got to ride with Tony Stewart and Dale Jr. Then had a meet and greet with Kevin Harvick! Then Danica came by to show me the ropes of a female driver & gave me a signed diecast. Tony, Dale Jr. & Kevin also gave me signed diecasts in the dream! LOL
---
Tags DreamsFacebookGoogleHighland Wealth Advisors LLC.Infield JenNASCARNASCAR Camping World Truck SeriesNASCAR DreaminNASCAR Sprint Cup SeriesNASCAR Xfinity SeriesRace City SteelRace Fan DreamsRace Fans RockRaceGear.comTwitter
You may also like...