My Plans for the 2017 Race Season as of 2/11/2017

My Plans for the 2017 Race Season
as of 2.11.17
Hey Everyone! Thanks for stopping by to read about my 2017 race season plans….3 days ago I could say I was ready to go and really looking forward to kicking off the season at Daytona with JD Motorsports but unfortunately, I received a text from Johnny Davis saying he was sorry but due to lack of funds he will not be able to afford to have 2 PR people at the track so he had to lay me off.

I was upset and saddened to receive the news but I totally understand his position and situation. I have been there before when Brian and I had to lay people off when we didn't have the funds to pay them any longer. It wasn't because we wanted to let them go but we had no choice. So I fully understand and accept what happened but the fact remains that I am now seriously looking for a job with another team/media outlet within the sport. 
Now, I don't want you to think that I will be totally out of it! I've never given up and I'm not about to do that now! My 'Infield Jen' brand will continue on as usual and I will still post as many team press releases, news and fun facts on this website and social media just as I did last year. I am diligently reaching out to other media outlets to connect with them about several ideas I have to push things in a new exciting direction. If all works out I will be able to really live up to my name and connect race fans with their favorite drivers in ways I have never been able to do before! 
So, stay tuned, keep checking back right here on InfieldJen.com for new developments with my projects. I really enjoyed working with individual teams over the years while using my 'Infield Jen' brand to give them added exposure and implement new programs within their organization. I enjoyed interacting with different sponsors and was thrilled when they said I provided them with a great experience that lead them to come back and sponsor the team the following year. I know I can do that again given the opportunity with another team. Hopefully that opportunity comes sooner rather than later!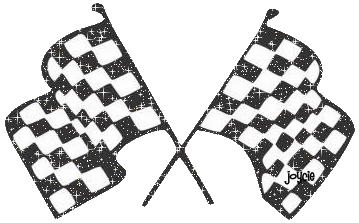 If YOU or anyone YOU know is in need of a Public Relations Specialist please let me know! I'm ready for 2017!
---
Follow Infield Jen on Social Media!
Tags 'Infield Jen' brandARCAARCA Racing SeriesARCA Racing Series presented by MenardsBerlin RacewayBK RacingBlogChevroletChevrolet CamaroChevyChip Ganassi RacingCircle Sport – Leavine Fenton RacingDale EarnhardtDaytonaEmailFacebookFan ZoneFan-Sponsorship ProgramFordFord FusionFox Sports 1Front Row MotorsportsFurniture Row RacingGermain RacingGo Fas RacingGoogleH Scott MotorsportsHendrick MotorsportsHighland Wealth Advisors LLC.Inc.Infield JenInstagramInternational Motor Sports AssociationJD MotorsportsJoe Gibbs RacingJohnny DavisJR MotorsportsJTG MotorsportsMonster EnergyMonster Energy NASCAR Cup SeriesMRNNASCARNASCAR Camping World Truck SeriesNASCAR Cup SeriesNASCAR K&N Pro Series EastNASCAR K&N Pro Series WestNASCAR K&N SeriesNASCAR Xfinity SeriesNational Association for Stock Car Auto RacingNBCSNOfflinePenske Racing SouthPRNPublic RelationsPublic Relations SpecialistRace City SteelRace FansRace Fans RockRace Fans Rock RadioRaceGear.comRichard Childress RacingRichard Petty MotorsportsRoush Fenway RacingSiriusXM NASCAR RadioStewart Haas RacingTommy Baldwin RacingToyotaTOyota CamryTri-Star MotorsportsTumblrTwitterTwitter Google+USAWood Brothers Racing
You may also like...