Infield Jen's Top 3 – Racing Articles/Blogs on the Internet – March 16, 2018

---
1. Jeff Gluck from JeffGluck.com wrote a blog entry titled: "Widespread inspection failures not NASCAR's fault". In the article Gluck starts off by saying "If you're mad at NASCAR officials for 13 cars failing to make a lap in qualifying Friday at Auto Club Speedway, you're angry at the wrong people." Read the rest of his article here. 
---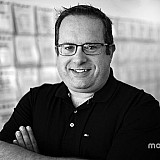 2. Jim Utter's latest article written for award winning publication, Motorsport.com titled "Martin Truex Jr. takes Fontana pole, 13 cars fail to pass inspection" where he talks about who pulled the fastest lap times in rounds 1 and 2 of today's Monster Energy NASCAR Cup Series qualifying session at Auto Club Speedway and who wasn't as fast as they thought they would be!!  Read Jim's full article here.
---
3. Bob Pockrass from ESPN wrote an article titled "Limited knowledge of cars hasn't slowed Kyle Larson" where he talks about a rather unexpected answer given by Kyle Larson when he was asked what is the difference in setups of the Chevrolet as it changed body styles this year. Read Bob's article here to see what Larson said!
Jen's Comment: "My thought to YOU is.. how does Larson's answer make you feel about some of the drivers of today? I know the old school drivers like Bob Keselowski (who I know very well), Richard Petty and many others from those eras of racing would not have never given an answer like that… It makes you realize just how much the drivers have changed over the years…not just the sport! Thoughts?"
---
Thanks for checking out my favorite top 3 articles of the day! If you would like to share your opinion about any of the articles I shared, written by Jeff Gluck, Jim Utter or Bob Pockrass, feel free to email them to me at Jen@InfieldJen.com or reach out to me on social media! I'll post your comments below…and remember #RaceFansRock
---
Check out Jen's guests blog posts at http://infieldjen.com/guest-blogs/
---
Follow Infield Jen on Social Media!
Tags Auto ClubAuto Club 400Auto Club SpeedwayBlogBob KeselowskiBob PockrassChevroletChevrolet SSChevyCup SeriesEmailESPNFacebookFan ZoneFan-Sponsorship ProgramFontanaFontuckyFordFord FusionfoxFOX NetworkFox Sports 1FOX Sports 2GoodyearGoogleHighland Wealth Advisors LLC.Infield JenInstagramInternational Motor Sports AssociationJeff GluckJim UtterKyle LarsonMartin Truex JrMENCSMonster EnergyMonster Energy NASCAR Cup SeriesMRNNASCARNASCAR Camping World Truck SeriesNASCAR Cup SeriesNASCAR officialsNASCAR Xfinity SeriesNational Association for Stock Car Auto RacingNBCSNNCWTSNXSOfflinePRNqualifying sessionRace FansRace Fans RockRaceGear.comRichard PettySiriusXM NASCAR RadioToyotaTOyota CamryTumblrTwitterUSA
You may also like...