Chris Stevens – Against All Odds, What NASCAR Needs To Do To Survive
Against All Odds,
What NASCAR Needs 
To Do To Survive

By: Chris Stevens
---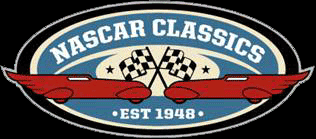 It doesn't take a focus group or an outside consultant to see that NASCAR has a problem. One glance at the aerial coverage and you can see the stands are not selling out, at some tracks even reaching half capacity is stretching it. The once favorite sport has fallen on hard times and everyone has an opinion as to why, so here's mine. NASCAR has been around since 1948 so it's not going anywhere anytime soon. It is struggling with ticket sales and fan satisfaction. It has survived the passing of the torch from Bill France Sr. to Bill France Jr. and will survive now that third generation Brian France has taken the reigns. It survived the loss of its shining stars at different times with the loss of Fireball Roberts, Davey Allison, Alan Kulwicki and the greatest star ever to grace the high banks Dale Earnhardt. It has survived the on track passing of the torch from Lee Petty to Richard Petty to Dale Earnhardt to Jeff Gordon who, like it or not, passed the torch to Jimmie Johnson, Kyle Busch and Dale Earnhardt Jr.
It will also survive when the torch is handed to Chase Elliott, Ryan Blaney and Erik Jones. NASCAR has expanded its reach over the last twenty years to become a worldwide sport, however with the current economy and what diehard fans want to see, NASCAR needs to refocus on what made it so popular to begin with, good racing, reasonable cost for entertainment and family.
NASCAR is, was and always will be a family sport. Its very foundation was laid by the Frances, the Petty's, the Allison's, the Earnhardt's and others. Fans of one driver are likely a fan because their grandfather or father were fans of that driver or that driver's family. NASCAR's future is a bright one for second generation driver Chase Elliott, son of Awesome Bill from Dawsonville, Bill Elliott. He is bringing back some fans which left when his father retired and has a large fan base of his own.
Dale Earnhardt Jr. has been the fan favorite since the passing of his father but his career may be getting close to the end due to some recent health issues resulting from concussions, we all want Jr. to be healthy but it raises the question what will NASCAR do without him? It will survive, with or without the #88 on track and an Earnhardt behind the wheel. That is not a popular opinion but what the sport could not survive is another Earnhardt dying in an on track accident. Recent attention has been brought to the effects of concussions and the long term health of those that receive them leading to Dale Earnhardt Jr. and another NASCAR legend Fred Lorenzen, donating their brains to concussion research.
NASCAR survived the C.O.T. or "Car of Tomorrow" as it was called. The car was designed strictly from a safety standpoint, looks were definitely not even considered. Fans saw the cars as having no brand identity, they were big, had a fixed wing on the back and just plain ugly. It hurt the racing on track and after several accidents in which the car would take off when turned backwards at high speeds, NASCAR and the manufacturers came together with what is being called the Gen 6 car.
This is one thing that this fan likes about the sport! The cars have their own brand identity and look like race cars! Fans were very receptive to the new design and safety is still the highest it's ever been.
Back to our roots! This should be NASCAR's new motto with a ten-year goal of splitting the top 3 series up and sending them into different markets. Racing on dirt at the Eldora speedway for the NASCAR Camping World Truck Series has been a major fan success. The race itself is spectacular, the venue has been very fan friendly with concession prices, ticket prices and the show that the drivers put on is amazing. If NASCAR announced at least one dirt track race for each of its top three series, I guarantee they would sell out. The fans are very vocal on Facebook and websites about wanting to see racing on dirt, they want to see short tracks and the action that it produces instead of the cookie cutter tracks that produce single file, follow the leader type racing. Fans are longing for racing to return to North Wilkesboro Speedway and Rockingham. Since NASCAR started participating in the "throwback" weekend at Darlington, fans have been coming out of the woodworks to see the special paint schemes and relive the glory days at the track to tough to tame.
Maybe they should consider getting those old tracks back on their feet again and filling those stands. Fans have stated that they would love to see a return to the small short tracks like Hickory, Greenville-Pickens and Myrtle Beach. With fan numbers in the stands for the Truck series and Xfinity Series it would make sense and would also help those smaller tracks and communities. I know Karen Tunnell and the folks over at Kingsport Speedway would love to host a race at the Concrete Jungle like they did back in 1969.
This would also quiet some of the fans that say the Cup guys come in a steal the show, leaving the others that run in the series out of the spotlight. These small tracks are where drivers learn to race, they learn the braking techniques needed to run at Martinsville and at tracks like Lonesome Pine Speedway.
Third generation racer Robbie Allison could have easily been put in a truck or Xfinity car and put out on the track with nothing but his last name to lean on. His grandfather Bobby Allison started him off in a street stock car running at tracks like Kingsport, where he won his first time out, to teach him basic driving skills that he will need to know when he gets his chance to move up. Fundamentals never change, whether you are talking about your fan base or how drivers learn. Fans want to be able to take their families to a track and relax and it not cost a small fortune. It is very disheartening as a fan to work 40 plus hours a week and go the track, buy tickets at around $300, parking $40, and go to the concession booth and order a hamburger, Coke, chips, pay the cashier $20 and not get change back. Add on the disappointment of debris cautions, bad calls by officials and having the rules change every week then have to deal with the traffic after the race and you have a perfect storm of fans deciding to just stay home and watch the race from their recliners.
 Mr. France, from a fan of over 25 years, please listen to what the fans want to see. We love our sport, we love our traditions, and we love our drivers. It seems the sport is being driven by focus groups trying to attract one demographic or another.
We appreciate the initiatives that NASCAR has started with the Drive for Diversity that gave us Bubba Wallace, Kyle Larson and others, we are proud of the NASCAR Green programs that make our sport one of the world's leaders in event recycling, but don't forget the base, what made you great to start with was a fan oriented mindset that concentrated on racing and the fan experience not social engineering. Here is a promise, if you build it they will come, bet you've heard that one before but it's true, give me a race at North Wilkesboro, just one race a year with a throwback theme and I will sell it out every year. NASCAR will be here for many more generations if the fans get their money's worth and if NASCAR gets back to its roots.
---
Follow Infield Jen on Social Media!
Tags Alan KulwickiAwesome Bill from DawsonvilleBill ElliottBill France Jr.Bill France SrBlogBrian FranceChase ElliottDale EarnhardtDale Earnhardt Sr.Davey AllisonErik JonesFacebookFan-Sponsorship ProgramFireball RobertsGoogleHighland Wealth Advisors LLC.Infield JenInstagramJeff GordonJimmie JohnsonKyle BuschLee PettyMRNNASCARNASCAR Camping World Truck SeriesNASCAR Sprint Cup SeriesNASCAR Xfinity SeriesNBCSNPRNRace City SteelRace Fans RockRaceGear.comRichard PettyRyan BlaneySiriusXM NASCAR RadioTumblrTwitter
You may also like...